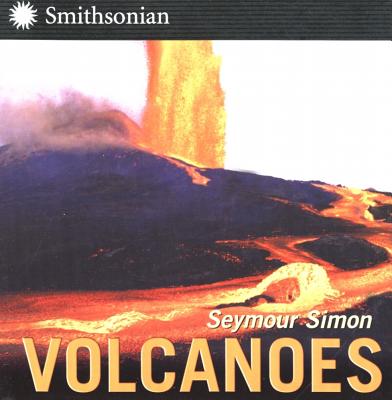 $9.99

Usually Ships in 1-5 Days
Description
---
Join award-winning science writer Seymour Simon in this picture book introduction to volcanoes! 
Volcanoes don't always look like mountains; they aren't always full of fire. Some are holes in the ground; some form under the sea. And despite their reputation for destruction, volcanoes produce new mountains, new islands, and new soil. Visit some of the world's most remarkable volcanoes in this masterful introduction from Seymour Simon. It's an extraordinary—and unforgettable—trip.
With clear, simple text and stunning full-color photographs, readers will learn all about these amazing natural structures in this informative picture book!
Perfect for young scientists' school reports, this book supports the Common Core State Standards.
Check out these other Seymour Simon books about the Natural World:
Coral Reefs
Icebergs & Glaciers
Mountains
Oceans
Rocks & Minerals
Tropical Rainforests
Water
About the Author
---
Seymour Simon has been called "the dean of the [children's science book] field" by the New York Times. He has written more than 300 books for young readers and has received the American Association for the Advancement of Science/Subaru Lifetime Achievement Award for his lasting contribution to children's science literature, the Science Books & Films Key Award for Excellence in Science Books, the Empire State Award for excellence in literature for young people, and the Educational Paperback Association Jeremiah Ludington Award. He and his wife, Liz, live in Columbia County in Upstate New York. You can visit him online at www.seymoursimon.com, where students can post on the "Seymour Science Blog" and educators can download a free four-page teacher guide to accompany this book, putting it in context with Common Core objectives. Join the growing legion of @seymoursimon fans on Twitter!