Uncle Charlie Killed Dutch Schultz: The Jewish Mob: A Family Affair (Paperback)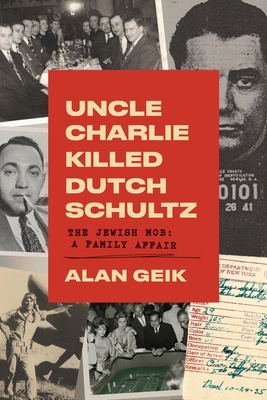 $14.95

Usually Ships in 1-5 Days
Description
---
Labor racketeers, casino operators, jewelry thieves and one time Murder Inc. assassins provide an intimate look into the biggest cash flow business in American history-organized crime. They were there from the beginning. They were the author's Jewish family crime culture.
Alan Geik, his sister, an attorney, and their late brother, a New York Police Department detective, were an appreciative, and often amused, audience for this history that has since become part of American folklore.
These same gangsters' battles with Nazi sympathizers are a recurring theme. They relished street brawls with Henry Ford's strike breaking thugs and other Nazi sympathizers on American streets.
The author's late father-in-law, Lou Lenart, the first fighter pilot in the Israeli Air force, tells of organized crime's crucial support of the Israelis in their armed struggle for an independent state in Palestine.