Skyscraper: A Novel (Paperback)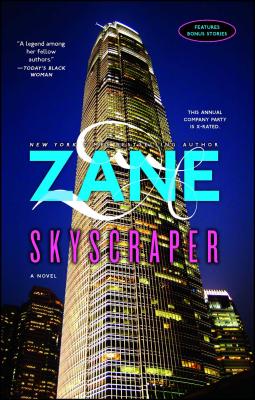 $17.99

Usually Ships in 1-5 Days
Description
---
The bestselling author of Gettin' Buck Wild and The Sisters of APF gives new meaning to the term "office party" in this exhilarating and boldly erotic novel about the passion of business—and the business of passion.

Most corporations hand out bonus checks or gift certificates for Christmas, but Wolfe Industries hands out drama. Skyscraper chronicles the week before the annual Christmas party at Wolfe Industries, an African American–owned automobile manufacturer.

The week leading up to the Wolfe Industries annual Christmas party is unforgettable, as the lives of four people who have barely interacted with one another in the past begin to cross paths in the most disturbing ways. Affairs, a secret sex penthouse, and revenge fill the pages, and everyone is on the edge of exploding from the tension. By the time the party is over, they will be lucky if the skyscraper is still standing.
About the Author
---
Zane is the New York Times bestselling author of Afterburn, The Heat Seekers, Dear G-Spot, Gettin' Buck Wild, The Hot Box, Total Eclipse of the Heart, Nervous, Skyscraper, Love is Never Painless, Shame on It All, and The Sisters of APF; the ebook short stories "I'll be Home for Christmas" and "Everything Fades Away"; and editor for the Flava anthology series, including Z-Rated and Busy Bodies. Her TV series, Zane's Sex Chronicles, and The Jump Off are featured on Cinemax, and her bestselling novel Addicted is a major motion picture with Lionsgate Films. She is the publisher of Strebor Books, an imprint of Atria Books/Simon & Schuster. Visit her online at EroticaNoir.com.