Snow Place Like Home: A Christmas Novel (Paperback)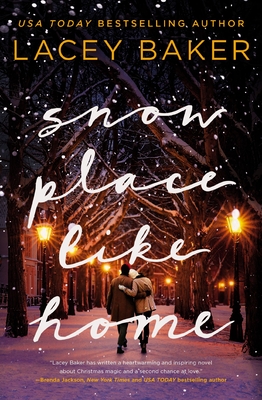 $17.99

Usually Ships in 1-5 Days
Description
---
On a rare trip home for the holidays, Ella may have finally uncovered the secret to a joy-filled future by getting lost in her past.
Ella Wilson has avoided home and the holidays for nearly a decade. For her, the season is plagued by a jinx that's brought nothing but painful memories: her mother's death nearly two decades ago, her fianc 's abandonment last year, and now the loss of her job as an art curator. But without work to occupy her, home is exactly where Ella has ended up. And somehow, she's also been roped into planning the town's Christmas tree auction--side by side with her first love.
Seth Hamil knows that home is where the heart is, and for him, it's always been the sleepy community of Bellepoint, Pennsylvania . . . and for a while in high school that included Ella Wilson. Since then, he's been married and widowed and has spent the year throwing himself into his career as a music teacher and trying to keep his wife's memory alive, starting with the church fundraiser she launched to support local kids. So, despite their history, Seth isn't about to let his wife's vision for the event be easily dismissed by Ella's temporary presence and big-city ideas.
To find a way to work together, the two strike a deal: Ella can incorporate her splashy ideas into the auction if she will allow Seth to show her why Christmas is about more than decorations. Soon both begin to wonder whether fate has brought them together for a fresh start--and if Christmas wishes really can come true.
A romantic holiday novel
Perfect for fans of Nancy Naigle and Brenda Jackson
Book length: 83,000 words
Includes discussion questions for book clubs