Blackgentlemen.com (Paperback)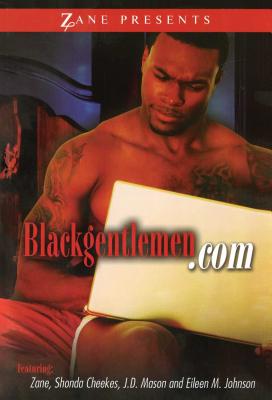 $20.99

Usually Ships in 1-5 Days
Description
---
Zane, Shonda Cheekes, J.D. Mason, and Eileen M. Johnson collaborate on this thrilling collection of novellas about the women who search for the man of their dreams on the internet.

This anthology edited by Zane features stories penned by some of the hottest female novelists, following the women who meet men on Blackgentlemen.com, the fictional premier website showcasing black bachelors. Women throughout the country are scrolling through in the hopes of finding true love. The search is thrilling, but the real fun doesn't begin until these women meet the men in person.

In "Duplicity," Zane shows us what happens when twins end up sharing a little bit more than they morally should. "Your Message Has Been Sent" by J.D. Mason, a lonely widow finds her way back to truly living in the most sensual of ways. Shonda Cheekes entices us with a trail of lies and their ultimate consequences in "Lessons Learned." In "The Adventures of the Bold and Bourgeois," Eileen M. Johnson introduces us to a sister with issues that she finally decides to resolve with the aid of the right brother. Finally, Zane rounds out the collection with "Delusions" about a woman on the brink of disaster with the man who seemingly stepped right out of her dreams.

Entertaining, witty, humorous, and not to mention extremely sexy, the five novellas in Blackgentlemen.com will keep you riveted and yearning for more.
About the Author
---
Zane is the New York Times bestselling author of Afterburn, The Heat Seekers, Dear G-Spot, Gettin' Buck Wild, The Hot Box, Total Eclipse of the Heart, Nervous, Skyscraper, Love is Never Painless, Shame on It All, and The Sisters of APF; the ebook short stories "I'll be Home for Christmas" and "Everything Fades Away"; and editor for the Flava anthology series, including Z-Rated and Busy Bodies. Her TV series, Zane's Sex Chronicles, and The Jump Off are featured on Cinemax, and her bestselling novel Addicted is a major motion picture with Lionsgate Films. She is the publisher of Strebor Books, an imprint of Atria Books/Simon & Schuster. Visit her online at EroticaNoir.com.