Sensuality: Caramel Flava II (Paperback)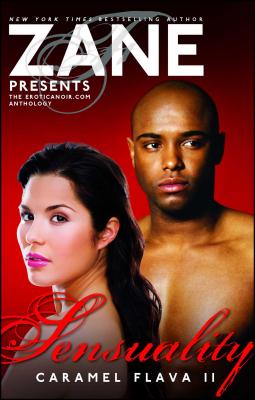 $20.99

Usually Ships in 1-5 Days
Description
---
A sizzling new follow-up to the bestselling short story anthologies Chocolate Flava and Caramel Flava, edited by Zane—the Queen of Erotica.

Winner of the Black Expressions Book of the Year Award three years in a row for Afterburn, Nervous, and Addicted, New York Times bestselling author Zane is a publishing phenomenon whose fans can't get enough of her smart, sexy, and wild stories.

Like Chocolate Flava and Caramel Flava, Sensuality is a delicious assortment of fun, sensual stories by Zane and a select assortment of talented erotica authors. Sensuality includes sections written expressly for both men and women, making it a perfect book for lovers to share. Featuring Latino as well as African American characters and cultural references, Sensuality offers a unique blend of literary spice, hot and sweet enough to fit on a menu only Zane could cook up.
About the Author
---
Zane is the New York Times bestselling author of Afterburn, The Heat Seekers, Dear G-Spot, Gettin' Buck Wild, The Hot Box, Total Eclipse of the Heart, Nervous, Skyscraper, Love is Never Painless, Shame on It All, and The Sisters of APF; the ebook short stories "I'll be Home for Christmas" and "Everything Fades Away"; and editor for the Flava anthology series, including Z-Rated and Busy Bodies. Her TV series, Zane's Sex Chronicles, and The Jump Off are featured on Cinemax, and her bestselling novel Addicted is a major motion picture with Lionsgate Films. She is the publisher of Strebor Books, an imprint of Atria Books/Simon & Schuster. Visit her online at EroticaNoir.com.