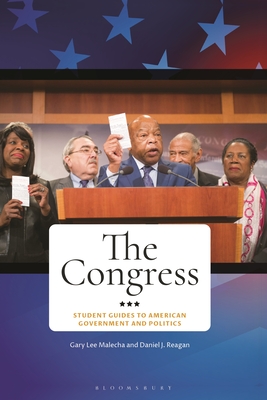 $44.00

Usually Ships in 1-5 Days
Description
---
This work will provide an authoritative and illuminating overview of the U.S. Congress, from the history of the Senate and the House of Representatives to the rules, procedures, and traditions that govern its operations and lawmaking.
This volume provides a comprehensive survey of the history and inner workings of the United States Congress, the legislative branch of the federal government. It will explain its relationship to the other two branches of government (executive and judicial), detail the unique structures, responsibilities, and procedures of both houses of Congress, discuss major historical events and controversies, highlight particularly influential leaders in Congress from the earliest days of the Republic to the present, and show readers how the priorities of the U.S. Congress shift depending on whether it is held by the Democratic or Republican party. This book is part of ABC-CLIO's
Student Guides to American Government and Politics
series. Each volume in the series provides a student-friendly introduction to a distinct component of American governmental institutions and processes and shows how it pertains to American politics and the rights and responsibilities of citizenship.
About the Author
---
Gary Lee Malecha is Tyson Distinguished Professor in the department of political science and global affairs at the University of Portland. He teaches courses on Congress, the Presidency, American political thought, and food policy. Daniel J. Reagan is professor of political science at Ball State University. He teaches courses on the Presidency, national defense, and health care politics. His research interests focus on Congress and the media.