The Tao of Alibaba: Inside the Chinese Digital Giant That Is Changing the World (Hardcover)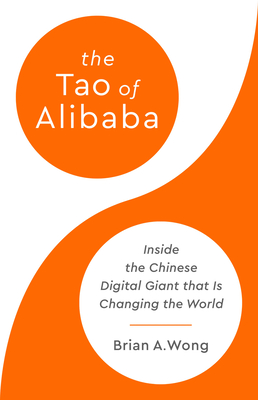 $29.00

Usually Ships in 1-5 Days
Description
---
From a long-time Alibaba executive and former special assistant to Jack Ma, this is the first book to articulate how Alibaba's unique culture and "tai chi" management principles are providing a business and economic development model for the rest of the world.

If you took the economic might of Amazon, and added the penetration of Facebook, the ubiquity of Google, and the cultural significance of YouTube, you might have something starting to resemble Alibaba. Commonly mischaracterized as a kind of Chinese eBay for businesses, Alibaba and its interlinked network of products and services have exploded into global markets, disrupting conventional businesses and creating previously unimaginable opportunities for millions of small businesses worldwide.
 
This book reveals the Tao of Alibaba—the company's "secret sauce"—a consciously cultivated ethos and spirit that has enabled Alibaba to weather tough times and setbacks, and persist toward a common mission. It is a blueprint of the company's management philosophy, crystalized into the most important elements that have driven its success, and it provides a road map for how to incorporate these principles into any organization's operations.
 
Wong distills his nearly two decades of experience inside the company to show readers how to align their organization's capabilities with performance-maximizing tools in order to achieve success. But most importantly, the Tao of Alibaba teaches the pursuit of greater purpose and meaning, steering entrepreneurs to view their ventures as a vehicle for having profound and lasting impacts on their communities. Ultimately, the lessons shared in The Tao of Alibaba will serve as timeless tools for any entrepreneur seeking to configure their organization toward purpose and impact.
About the Author
---
Brian A. Wong is a Chinese American entrepreneur and investor. He was the first American and only the fifty-second employee to join Alibaba Group, where he contributed to the company's early globalization efforts and served as Jack Ma's special assistant for international affairs. During his sixteen year tenure, Wong established the Alibaba Global Initiatives (AGI) division and was the founder and executive director of the Alibaba Global Leadership Academy. Wong remains an adviser to the AGI team and regularly teaches courses on China's digital economy and the Tao of Alibaba management principles. Wong is also founder and chairman of Shanghai-based RADII, a digital media company.

Wong earned his bachelor's degree from Swarthmore College, a master's certificate from the Johns Hopkins University (SAIS)–Nanjing University Center for US and China Studies, and an MBA from the University of Pennsylvania's Wharton School. He was selected as a Young Global Leader by the World Economic Forum in 2015, is a China Fellow with Aspen Institute and a member of the Aspen Global Leadership Network and is a member of the Committee of 100. He is based in Shanghai, China.
 
 
Praise For…
---
"[A]n entertaining book that's well worth a read."—Wall Street Journal

"Brian Wong has masterfully laid out the blueprint for how Alibaba built a mission-driven organization that truly empowers its employees. He contextualizes the know-how of one of the world's greatest tech firms and reveals novel and unique insights that are invaluable to any entrepreneur. For those striving to create true impact, here's the formula!"—Esther Wojcicki, leading American educator, author, and fabled "godmother of Silicon Valley"

"Alibaba is not just a company; it's part of the infrastructure of modern life for billions of people around the globe. True to its title, Wong's instructive firsthand account really is the 'way' of Alibaba, both its purpose and its strategy. This book will teach entrepreneurs how to build a global business better than any MBA course ever could."—Dr. Parag Khanna, international bestselling author of The Future Is Asian

"In The Tao of Alibaba, Wong gives us a management philosophy rooted in true purpose and meaning, qualities urgently needed today. The book shows leaders how they can steer their organization toward maximizing performance while at the same time having a real impact on the world around them."—Arianna Huffington, founder and CEO, Thrive Global

"Digital disruption is impacting all of us no matter the size of the company, and the key is to have a strategy and view of where things are headed. This book is a must-read for anyone looking for invaluable management insights on how to future-proof your company for the digital age."—R "Ray" Wang, chairman of Constellation Research, Inc., and bestselling author of Disrupting Digital Business and Everyone Wants to Rule the World

"The explosion of the Chinese economy over the past forty years has been an earth-shaking event. Wise government policies triggered it, and a dynamic private sector drove it. Brian Wong has done an absolutely brilliant job of drawing out the special genius of Jack Ma and the Tao of Alibaba. This captivating tale will fundamentally change American perceptions of the China story. An absolute must-read!"—Kishore Mahbubani, founding dean of the Lee Kuan Yew School of Public Policy, NUS, and author of Has China Won?

"This should be required reading for business school! The Tao of Alibaba bridges east and west and provides a fresh alternative to western frameworks for leadership and company building. Wong boils down Alibaba's culture to a systematic, clear, and repeatable process. For the first time, founders around the world have the complete recipe to Alibaba's secret sauce."—Connie Chan, General Partner, Andreessen Horowitz

"People in the west should resist the temptation to discount tech firms like Alibaba just because of how different the operating environment is in China. But being Chinese is core to their corporate DNA. No one is better placed to unpack Alibaba's secret sauce than American-bred and educated Wong, who was at founder Jack Ma's side for years. His insights into what makes Jack tick and what makes Alibaba great are invaluable to anyone interested in starting and scaling a tech business."—Geoffrey Garrett, dean, Robert R. Dockson Dean's Chair in Business Administration and professor of management and organization, USC Marshall School of Business

"An insider's account of one of the world's most important companies and a rare opportunity to see not only what makes Alibaba tick, but also how it helped change China."—Peter Cappelli, George W. Taylor Professor of Management, the Wharton School, and coauthor of Fortune Makers

"Brian Wong gives an insider's look into the company unlike many that have come before him. The Tao of Alibaba exists precisely in the sweet spot where the remarkable detail of his adventures and learnings in Alibaba meets the challenges and motivations shared by entrepreneurs and leaders in solving the complex problems of a rapidly changing world. An important, relevant read for any leader to find their own 'Tao' in creating impact—that may one day exceed that which Alibaba has made."—Tan Yinglan, CEO & Founding Managing Partner, Insignia Ventures Partners

"Brian Wong's book, The Tao of Alibaba, uses his insider's advantage to describe the growth and influence of China's most prominent digital company, and its impact globally.  It helps to fill a knowledge gap about Chinese tech entrepreneurs and their ability to innovate despite the many challenges and frictions today."—Rebecca A. Fannin, Author, Silicon Dragon and Tech Titans of China

"A well-organized, well-written account of how Alibaba grew from a tiny startup to a corporate giant."—Kirkus

"Wong, a former Alibaba executive and special assistant to the company's co-founder Jack Ma, lays out the company's 'secret sauce' and the culture that helped accelerate its growth in this revealing corporate history."—New York Times

 "Remarkable…illuminating…the best of Eastern and Western traditions provides a blueprint not only for companies seeking to replicate [Alibaba's] success—but also for making the world a better place."—Business Insider