The Punany Experience: The War Between Tops and Bottoms (Paperback)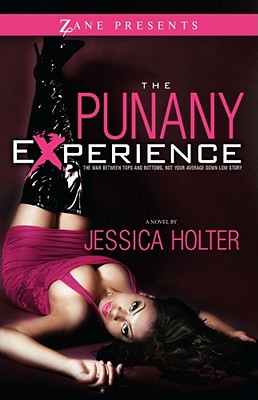 $15.00
Email or call for price
Description
---
The War Between Tops and Bottoms, Not Your Average Down Low Story



Take an unhappy husband with a spoiled and suspicious wife, an androgynous businesswoman with a knack for inflicting pain, an executive assistant with no shame, then add a passive-aggressive lesbian pillow princess to the scene and you have just started The War Between Tops and Bottoms.



The Punany Experience: The War Between Tops and Bottoms is not the average down low story. Jessica Holter's first erotic novel eloquently blurs the lines of sexual identity, leaving readers boundless as they slide down this slippery tale of fluid sexuality that does not fit into a closet.



Stormy Talbert, a sexy housewife with a culinary gift, and Korea Smith, are satisfied to live the American Dream as woman and wife until they decide to seduce Hartford Crow, a successful, married music executive who has everything he wants, until he gets it. And these ladies know just what to give to the man who has it all.


About the Author
---
Jessica Holter, aka Ghetto Girl Blue, is a poet, mother, performer, and entrepreneur. After the death of Eric "Easy E" Wright of AIDS complications, she was inspired to create Punany: The Hip Hop Psalms. She lives in Oakland, California.