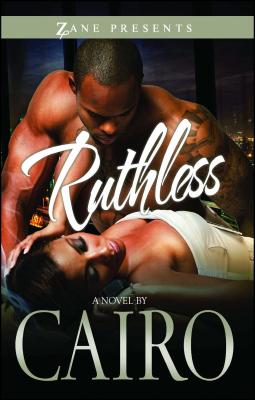 $18.99

Usually Ships in 1-5 Days
Description
---
Seduction, deceit, and bloody mayhem are the key ingredients in this third and final part of the Deep Throat Diva series, where Pasha Allen's insatiable appetite for revenge takes on a sensual twist when unexpected desire threatens to disrupt everything she's worked so hard to destroy.

Toying with one's prey can be a far more delicious thrill, and Pasha does just that when she finds herself playing a far more dangerous game than Russian roulette. It's a game of vengeance. From spineless to ruthless, Pasha is spinning in a vicious wheel of tit-for-tat, as she and the father of her son become two warring ex-lovers hell-bent on destroying the other.

Still, becoming a killer was never a part of the plan. However, in the blink of an eye and the pull of a trigger, her thirst for vengeance has turned bloody and now there is no turning back. But for every wrong, there's always a price to pay—and for Pasha, it's time to collect. Armed with the names of most of the men behind her attack, she's ready to strike. Using her seductive charm, along with the help of more than one ally to help her bring her assailants down, Pasha lures her victims in and stops at nothing, leaving no bed unturned—or man untouched—to serve them all a dish of street justice, one by one. Mercilessly.
About the Author
---
Cairo is the author of more than twenty books, including The Pleasure Zone, Slippery When Wet, The Stud Palace, Kitty-Kitty, Bang-Bang, Daddy Long Stroke, The Man Handler, The Kat Trap, and the Deep Throat Diva series. His travels to Egypt inspired his pen name.