Between the Sheets (Paperback)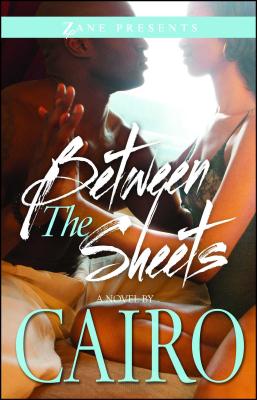 $23.99

Usually Ships in 1-5 Days
Description
---
Sinful fantasies become sensually heated realities in this steamy tale when one power couple takes voyeurism, intimacy, and open-mindedness to new sexual heights.

Marika and Marcel Franklin are a strikingly handsome, thirty-something married couple with voracious sex drives—professionals by day, uninhibited sexual beings at night. They are both as attracted to the same sex as they are to each other, openly allowing one to indulge in surreptitious sexual encounters while the other watches and, more often than not, participates.

The rules are simple. The other partner gets to choose who their mate's next sexual conquest will be. Safe sex is a must. And they never, ever, indulge in any extramarital rendezvous without the other's permission and presence.

From steamy exclusive sex clubs to frisky weekend getaways, there is no place these uninhibited lovers won't turn inside out for multiple orgasms and wicked, no-strings-attached one-night stands. But what happens when obsession seeps in and one clandestine sexual encounter turns into more than either could have ever expected?

Find out in Between the Sheets, told in alternating voices, as Marika and Marcel heat up their bedroom and singe the sheets, leaving nothing to the imagination.
About the Author
---
Cairo is the author of more than twenty books, including The Pleasure Zone, Slippery When Wet, The Stud Palace, Kitty-Kitty, Bang-Bang, Daddy Long Stroke, The Man Handler, The Kat Trap, and the Deep Throat Diva series. His travels to Egypt inspired his pen name.