Prison Snatch: A Novel (Paperback)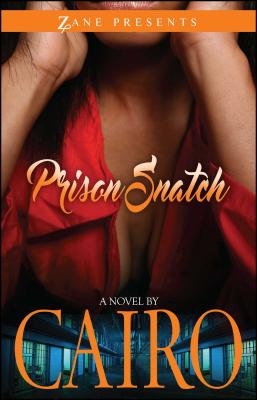 $17.99

Usually Ships in 1-5 Days
Description
---
Bestselling erotica author Cairo delivers a decadent tale of an alluring and cunning woman's rise from inmate to seductress while serving a ten-year prison sentence.

Meet inmate 22345-C, Heaven Lewis, serving a ten-year sentence without parole for shooting her wealthy, drug-dealing boyfriend. But what's a beautiful woman who is used to living a lavish lifestyle and has a voracious sex drive to do within the confines of her concrete and barbed-wire dwelling?

Simple. Seduce correctional officers. Blackmail the warden. And unleash the dark desires of those who are responsible for overseeing her safety and security, becoming one of the world's most seductively brazen inmates ever to grace the inside of a prison. Once the gates of seduction are opened, no man or woman can resist its allure.
About the Author
---
Cairo is the author of more than twenty books, including The Pleasure Zone, Slippery When Wet, The Stud Palace, Kitty-Kitty, Bang-Bang, Daddy Long Stroke, The Man Handler, The Kat Trap, and the Deep Throat Diva series. His travels to Egypt inspired his pen name.