Passion Island: A Novel (Paperback)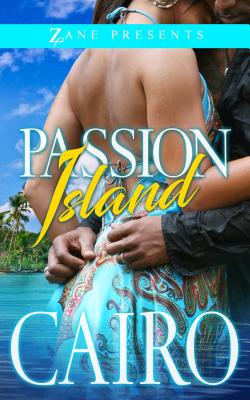 $16.00
Email or call for price
Description
---
Lies, infidelities, and unfettered desires leave you breathless until the last steamy page in this novel that proves that there's always a price for passion.

Lies, infidelities, and loads of drama are what three couples—Brenda and Roselle Woods; LaQuandra and Isaiah Lewis; and Krista and Kendall Evans—are holding on to. Each partner is harboring their own sets of resentments and secrets that could destroy the very relationships they've professed to want. But each couple's truths will either bring them closer together or push them further apart.

Thousands of miles away from home, each couple will embark on a journey like no other. Surrounded by lush tropics, miles of sandy white beach, and emerald-blue water lies a luxurious couples' retreat tucked in the middle of the Pacific Ocean known as Passion Island. A privately owned, secluded paradise where couples struggling with emotional and physical intimacy are invited to spend six weeks working toward rekindling the passion in their troubled relationships, rediscovering the true meaning of love—or finally letting go.

With the help of renowned sexologist Dr. Gretchen Dangerfield, each couple is pushed beyond their wildest imaginations. Sexual boundaries are challenged. Rules are broken. Truths are confronted. Commitments are questioned. Insecurities are exposed. Relationships are tested. And jealousies arise as each couple is forced to face their obsessions and their deepest, darkest desires. Featuring Cairo's signature "style that is so raw and graphic" (Allison Hobbs), Passion Island is a gripping and hot exploration of love, sex, and relationships.
About the Author
---
Cairo is the author of more than twenty books, including The Pleasure Zone, Slippery When Wet, The Stud Palace, Kitty-Kitty, Bang-Bang, Daddy Long Stroke, The Man Handler, The Kat Trap, and the Deep Throat Diva series. His travels to Egypt inspired his pen name.