Conversations with the Z'S, Book One: The Energetics of the New Human Soul (Paperback)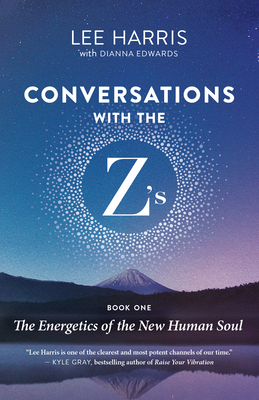 $17.95

Usually Ships in 1-5 Days
Description
---
"Seeing the world through a multidimensional lens, feeling the world through the multisensory being inside you -- that is the purpose of these conversations."
-- FROM THE BOOK Lee Harris has been receiving communication from his guides, the Z's, since 1999. He has made this wisdom available in a variety of ways, helping hundreds of thousands around the world, and now he offers these powerful messages in a one-of-a-kind and distinctly modern format. His channeling is presented in conversation with psychotherapist Dianna Edwards, who describes her work as "listening to hear." Her questioning allows for a crystal-clear exploration of Lee's method and a beautifully accessible way of encountering and absorbing the wisdom transmitted from the Z's. You'll learn to connect to your guides, interpret and learn from dreams, employ the magnetics of manifestation, and navigate the current environmental and cultural disarray. The material channeled from the Z's is practical and meaningful -- even transformational -- for seekers with open hearts and minds.
About the Author
---
Lee Harris is a globally acclaimed energy intuitive, channeler, and musician who offers grounded, practical teachings focused on helping conscious, intuitive, and sensitive people heal, thrive, and live a better life. His acclaimed online events, members' community The Portal, and top 50 podcast Impact the World are adventures into the deepest aspects of living, loving, and awakening. He lives in Southern California. Dianna Edwards is a psychotherapist and award-winning author.