Guide to North American Diesel Locomotives (Paperback)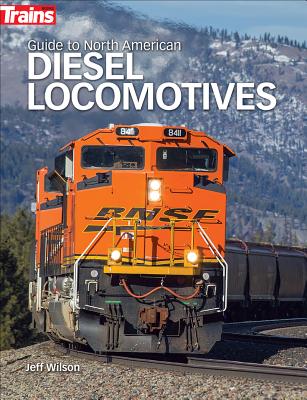 $27.99

Usually Ships in 1-5 Days
Description
---
Jeff Wilson's new book, Guide to North American Diesel Locomotives, offers more than 300 pages of detailed information on diesel locomotives produced in North America from the 1930s to today. An essential guide for model railroaders and train enthusiasts, this comprehensive reference book includes:
All-time rosters for more than 100 major railroads in the U.S. and Canada through the 1970s.
Spotting features on all major locomotive types produced.
Characteristics and operation of diesel locomotives.
New and updated material (text, charts and, photos).
400 color/black&white photos
And much more
Guide to North American Diesel Locomotives is an important reference for railfans and model railroaders alike.