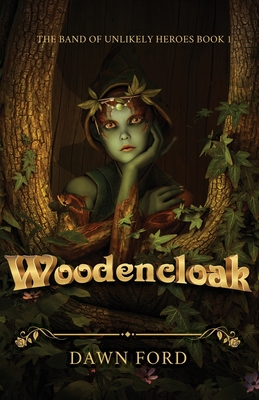 $14.99

Usually Ships in 1-5 Days
Description
---
Thirteen-year-old troll princess Horra Fyd's life changes forever after an unexpected visit from the fairy queen and her two daughters. Tales of fairies gave Horra nightmares as a young troll. Before evening falls, however, a real nightmare unfolds. Horra's father, King Fyd, goes missing. Her woodgoblin instructor is poisoned and uses his magic to revert to a seed. And a mysterious, gaunt man wearing a cape and playing a panflute joins the fairies in trying to capture her.
Horra flees but is instantly lost in a world she's never had to travel alone. A letter hidden in her knapsack from her late instructor informs her that a power hungry Erlking seeks revenge against her kingdom and their allies for a two-generation old war. She is tasked with getting his seed to the Weald, a magical forest. There it can regenerate into a druid, the only creature with the power to hold the balance between good and evil, and who is able to defeat the Erlking.
However, the Erlking is always one step behind her. Horra must fight to protect herself, but she has no magic. She accepts a gift from a dead druid spirit of a charmed woodencloak to disguise her. But magic failed her mother, how can she possibly trust it?
Can Horra have faith and courage enough to trust a power she can't see, and become a warrior heroine her foremothers can be proud of? Or will she allow fear to rule over her and lose everything that matters-including her life?