The ABCs of Calm: Discover Mindfulness from A-Z (Board book)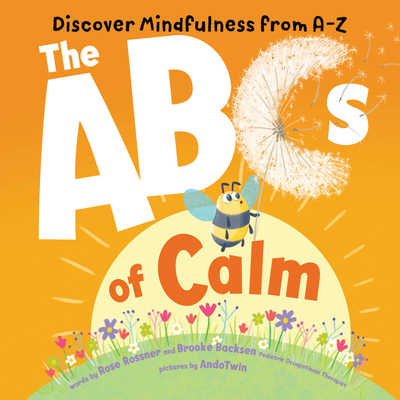 $8.99

Usually Ships in 1-5 Days
Description
---
Finding your calm is as easy as A, B, C with this sweet alphabet board book for babies and toddlers, the perfect Christmas gift!
From Affirmations in the morning to Zzzz's at night, explore mindfulness every day with your little one! Filled with charming rhymes, adorable animal illustrations, and simple tips and techniques backed by occupational therapist and yoga instructor Brooke Backsen, this delightful ABC book teaches children important social emotional skills to quiet anxiety and find their inner calm. This sweet and soothing story makes mindfulness easy from A to Z, because it's never too early to help children develop stress relief and coping skills for lifelong wellness.
The perfect mindfulness book for kids ages 0-3—made just for their little hands—ABCs of Calm makes a wonderful gift for baby showers, birthdays, back to school, graduation, Valentine's Day, Easter basket or holiday stocking stuffers, or other special moments all year long!
K is for Kindness. It makes the world go round.
L is for Listen. Even trees make a sound.
M is for Mindful. I'm present and aware.
N is for Nature. I show the Earth that I care.
About the Author
---
ROSE ROSSNER is a writer and children's book author who lives with her son and her husky named Dino.
Nicola Anderson AKA AndoTwin is an illustrator and graphic designer based in Manchester UK. Working professionally since 2001, she spent over 10 years working in the digital industry designing websites, online games and print resources. Nicola now works from her home studio, spending her days crafting imaginary worlds for a wide variety of publishers whilst her two dogs fight for her lap.
Brooke Backsen is an occupational therapist, yoga instructor, and president of My Recess Therapy, Inc, who works to empower parents and foster self-confidence in kids.
Praise For…
---
"The values of routine self-care, quiet self-monitoring, awareness of the present, and joining others in community are gently unfurled throughout... this one rings true" — Kirkus

"A wonderful reminder of ways to grab your calm... this book works wonders" — Just a BX Mom

"Children will enjoy this basic primer to mindfulness, while laughing about the unique illustrations... A general purchase for most libraries" — School Library Journal