White Whiskey Bargain (Paperback)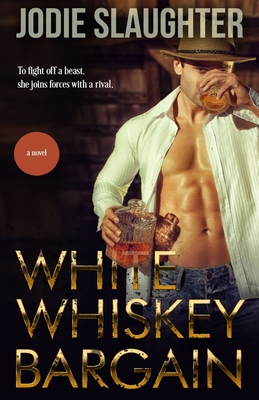 $14.95
Email or call for price
Description
---
"I want to give you my gratitude someplace other than that pretty mouth of yours." - Javier Meza
The sudden and tragic death of her mother throws Hannah Hawkins into a position she doesn't feel at all prepared for. With the duty of leading her family's decades-long moonshining business weighing heavy on her shoulders, the last thing she needs is something making her transition even harder. Unfortunately, that's exactly what she gets. A band of vicious new players has arrived in small-town Harlan, Kentucky, and while what they really want remains a mystery, it quickly becomes clear they're willing to stoop to dark lengths to get it. To fight off a beast, Hannah realizes she needs to join forces with a rival.
Javier Meza may be the sole heir to his family's moonshining empire, but he's certainly no leader. He has no head for business or diplomacy, preferring to spend his days in the trenches, making corn liquor with the rest of the "cooks." That doesn't mean he isn't more than willing to step up and take charge when his family finds themselves in danger. Forming a shaky partnership with the Hawkins family is one thing, but marrying Hannah Hawkins to keep their deal on the straight and narrow is something else entirely.
From All Things Burn author, Jodie Slaughter comes a multicultural romance about illegal white whiskey, a marriage of convenience between decades-long rival families, and Black Appalachia. Readers of Kenya Wright, Theodora Taylor, and Lucy Score & Claire Kingsley will enjoy this full-length romance novel with a strong heroine, swoon-worthy hero, and a very satisfying HEA.