Pleasure vs Pain Vol. 1 (Hardcover)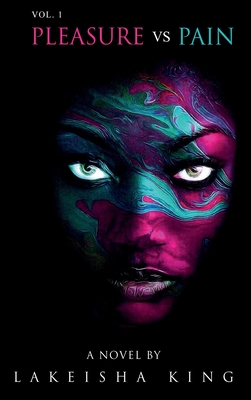 $29.99

Usually Ships in 1-5 Days
Description
---
This is a daunting coming of age story of a young lady growing up in the suburbs of Southern California, with her single mother. Their bond is stronger than ever as they cling to each other for everything until fate leads Treasure's mother to fall unexpectedly in love. Then things take a turn for the worse. Her mother moves her new beau into their sacred environment without so much as mentioning it to Treasure. To make matters worse, he brings extra baggage in the form of his own children. Treasure, still searching for herself as she is becoming a young lady, must find a way to also battle this man's strange sons and treacherous daughters.
Treasure has never had a problem attracting the opposite sex and quickly matures into a confident young woman who goes after who and what she wants. Things soon spiral out of control though, when she pursues her childhood crush in hopes of finding love. In addition, a secret admirer who is completely obsessed with her will stop at nothing to keep her from the love she so desires. He has a maniacal plan to keep her all to himself.
A suspenseful novel in a firsthand narrative journey the onset of psychological warfare. As she struggles to fit into her newly blended family, become a woman, and define the pleasuring of her body, Treasure lands on the battlefield of pleasure vs pain. The scenes are so riveting and graphic it will give readers an out of body experience, as she uncovers the many facets of her struggle to choose between speaking out or being silent.
Warning to those who have triggers and may not be able to suffice the content as it sheds light on several issues people experience while suffering in silence. Treasure's story is a must read for those intrigued by the psychological effects of trauma.