The Captain of the Polestar: A Ghost Story for Christmas (Seth's Christmas Ghost Stories) (Paperback)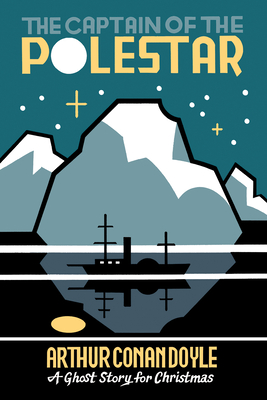 $7.95

Usually Ships in 1-5 Days
Description
---
" This] series of Christmas ghost stories, miniature books chosen and illustrated by the cartoonist Seth ... offers] chills--and charm."--New York Times Book Review
World-renowned cartoonist Seth illustrates a Sir Arthur Conan Doyle classic.
The Pole-Star's voyage comes to a halt after becoming trapped in the arctic ice, threatening the lives of its crew. Superstition soon takes hold as the frightened men claim to hear ghosts in the darkness, but it's the captain's increasingly strange behaviour that concerns the doctor most.
About the Author
---
Sir Arthur Conan Doyle (1859-1930) was a British writer and physician. He is most famous for creating the character of Sherlock Holmes. Alongside those stories, he was a prolific writer of plays, romances, poetry, non-fiction, and historical novels.Seth is the cartoonist behind the comic-book series Palookaville, which started in the stone age as a pamphlet and is now a semi-annual hardcover. His comics have appeared in the New York Times Magazine, Best American Comics, and McSweeney's Quarterly. His illustrations have appeared in numerous publications including the cover of the New Yorker, The Walrus, and Canadian Notes & Queries. He is the subject of a recent documentary from the National Film Board of Canada, Seth's Dominion. Seth lives in Guelph, Ontario, with his wife Tania and their two cats in an old house he has named "Inkwell's End."