Tofu Recipes: The Ultimate Tofu Cookbook for the Vegetarian (Everything You Need to Know About Cooking and Eating Tofu Includes Deli (Paperback)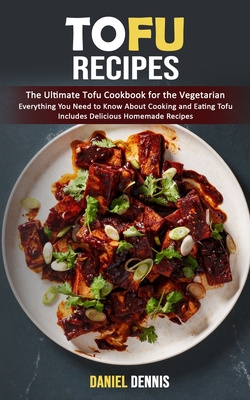 $19.95

Usually Ships in 1-5 Days
Description
---
This book brings you numerous inventive recipes for breakfasts and brunches, snacks and drinks, light bites and salads, main meals and even sweet desserts.
Possibly a vegan's best friend, tofu is a wonderful protein-packed, nutrient-dense superfood containing iron and calcium and other essential vitamins and minerals. Plus it is super versatile and can be used in any number of sweet and savory dishes from stir fries to smoothies.
You also see more different types of recipes such as:
Pad thai recipe
Vegan japanese cookbook
Stuffed mushrooms recipe
Vegan sandwich cookbook
Fried rice cookbook
Miso recipes
Spring roll recipes
Tofu is a healthy and delicious alternative to meat, which is why it is so popular with vegan and vegetarians. It has a remarkable ability to soak up the flavors of the juices and spices it is marinated in. While it has virtually no taste on its own, it can mimic the taste of virtually any food. Plus, tofu comes in a variety of textures, so it's a perfect substitute for other foods such as meat, fish, cheese, or eggs. It can be prepared in soups, main dishes, smoothies or deserts.