Iiw Recommendations for the Hfmi Treatment: For Improving the Fatigue Strength of Welded Joints (Iiw Collection) (Hardcover)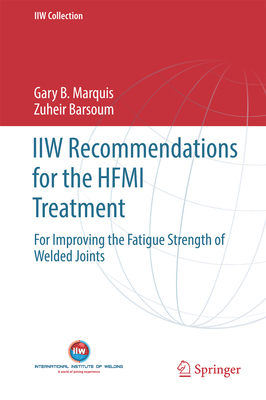 $129.99

Usually Ships in 1-5 Days
Description
---
This book of recommendations presents an overview of High Frequency Mechanical Impact (HFMI) techniques existing today in the market and their proper procedures, quality assurance measures and documentation. Due to differences in HFMI tools and the wide variety of potential applications, certain details of proper treatments and quantitative quality control measures are presented generally. An example of procedure specification as a quality assurance measure is given in the Appendix.
Moreover, the book presents procedures for the fatigue life assessment of HFMI-improved welded joints based on nominal stress, structural hot spot stress and effective notch stress. It also considers the extra benefit that has been experimentally observed for HFMI-treated high-strength steels.
The recommendations offer proposals on the effect of loading conditions like high mean stress fatigue cycles, variable amplitude loading and large amplitude/low cycle fatigue cycles. Special considerations for low stress concentration welded joints are also given. In order to demonstrate the use of the guideline, the book provides several fatigue assessment examples.
About the Author
---
Gary Marquis is professor of applied mechanics at Aalto University, Helsinki, Finland where he currently serve as dean for school of engineering. Within IIW, he has served as chairman for Commission XIII (Fatigue of welded components and structures) and is currently the president of IIW.Zuheir Barsoum is associate professor of lightweight structures at KTH Royal Institute of Technology, Stockholm, Sweden. Within IIW, he is currently leading the XIII-WG2 on Techniques for improving the fatigue strength of welded joints, components and structures and serving as vice-Chair for Commission XIII.